Swim caps protect your toddler or child's hair from harsh pool chemicals, helps them stay safe in the pool, and keeps their hair out of the pool. Here are our top picks for the best swimming caps for toddlers and children.
Swimming is one of the best activities you can do for your child.
Not only is it a great way to burn energy and have fun, but learning how to swim has been shown to improve motor learning later in life. Swimming quite literally makes you smarter.
While swimming safely is the first priority (check out our recommendations for the best life jackets for kids and our favorite swim vests for children), wearing a swim cap is also important.
Here is why your kiddo should be rocking out a swim cap at the pool:
Protects hair from harsh pool chemicals. While swim caps won't keep your child's hair perfectly dry, they will reduce the damage that is inflicted by chlorine, bromine, or other tough pool chemicals. Pro tip: Rinse your child's hair in the shower before getting in the pool. When hair is already wet, it cannot take on as much new water (in this case, chlorinated pool water).
Keeps hair out of the pool. Children, like adults, shed hair. Left unkempt, hair can clog gutters and filtration systems. Additionally, swimming around in someone else's hair has a high factor of "yucky." Toddler swimming caps keep the hair on their head and out of the pool.
Keeps hair out eyes and face. For toddlers and children who are just learning to swim, the process is exciting. The flurry, the splashing, the white water everywhere! Pair this excitement with maximum visibility by having your kid wear a swim cap, keeping hair out of their face and your child's swim goggles.
Here is a breakdown of our favorite swim caps for children and toddlers.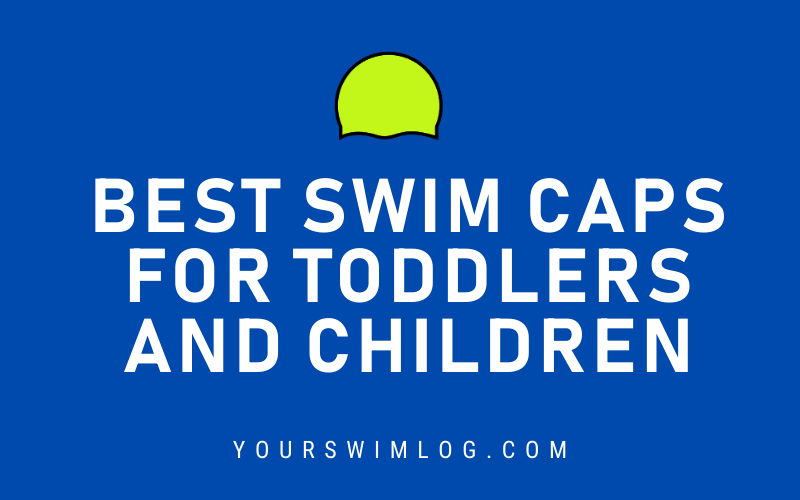 Speedo Unisex Children's Swimming Cap
Speedo is one of the most popular and recognizable swim brands on the planet. They've been around forever, and make all sorts of swim gear, from high-end racing suits to swim vests for children.
They have a full line of swimming caps for all levels of swimmers, including children. The Speedo Unisex Youth Silicone cap is my favorite cap for kids. The soft silicone doesn't tear when the cap is removed, it is available in a variety of colors, and is moderately thick, keeping the head warm while in the water.
Made of soft silicon (no latex)
Elastomeric comfort
Doesn't pull on hair when removing
Stretches to fit comfortably
Suitable for children aged 3-8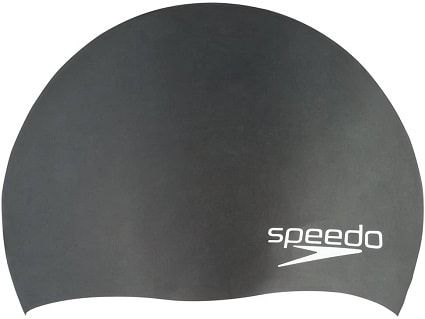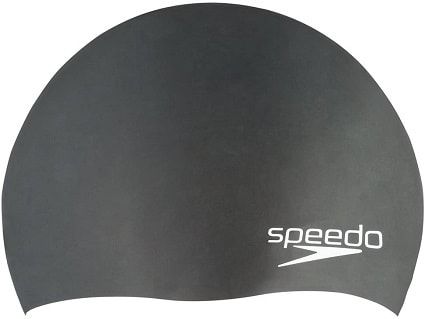 Cheekaboo Swim Cap for Toddlers and Kids
The Cheekaboo Swim Cap is a great starter cap for those who love to swim but maybe aren't quite ready for a silicone or latex swim cap. Made with stretchable and soft material that is also breathable, I was surprised by how quickly the cap dries after use.
Suitable for swimmers age 2-8 years.
Very well priced at around $8-9 per cap
Comes in five different playful color combinations and patterns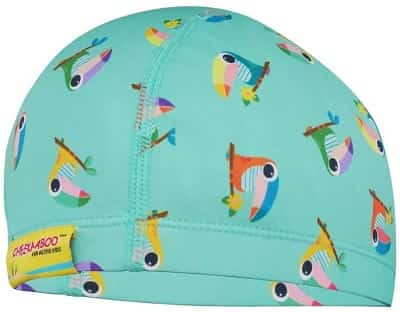 SWIM Elite Junior Swim Cap
If you are looking for a more playful design, the line of SWIM Elite Caps are an excellent choice. They have five different designs, including a Finding Nemo-inspired design, whale, owl, and more.
Made of soft silicone
Reviewers found that they did fit a little small
Suitable for children 4-12 years of age
90-day money-back guarantee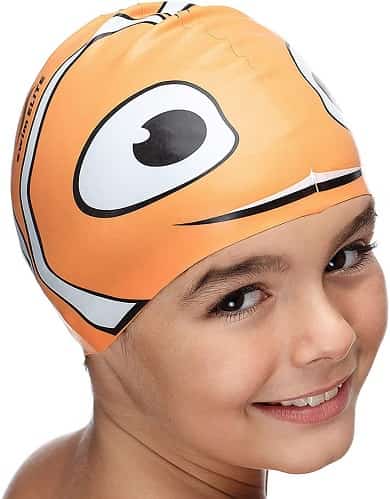 TYR Lycra Swimming Cap for Children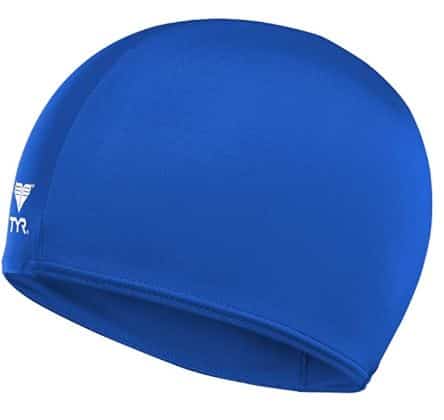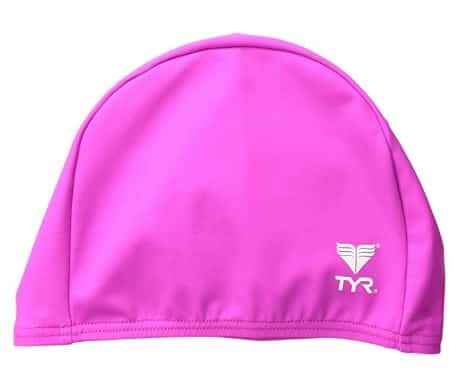 Friendly Swede 2-Pack Swim Caps for Kids
** Best swim caps for toddlers with long hair
Made of soft silicone, the Friendly Swede Swim Caps for Children comes in a 2-pack, with a variety of colors. The silicone is durable, keeps the child's head warm, and protects the hair from chlorine while sitting comfortably on the head.
These caps have more "give" compared to the other caps on this list, making them very ideal for young swimmers who have long hair.
The Friendly Swede caps are also backed by a lifetime warranty (even longer than Amazon's return window).
Each order contains two swim caps.
Available in kids and adult sizes.
Made of 100% silicone for maximum softness
Textured inner to maximize grip and reduce slippage
Doesn't yank on hair when taken off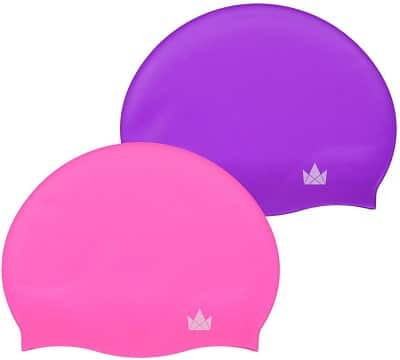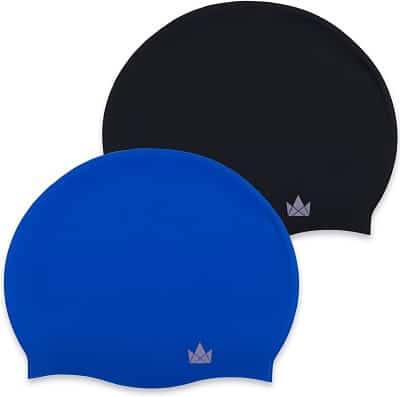 More Swim Gear Guides for Kids and Toddlers
9 Best Swimming Aids for Toddlers and Children. Ready to hit the water? Here are some of our all-time favorite swimming aids for kids and toddlers.
14 Best Water Shoes for Toddlers and Kids. Ready to take your kiddo to the beach or pool? Here's a breakdown of the best water shoes for toddlers and kids.