You might not be the fastest swimmer on the planet, but you can outfit yourself like the top members of USA Swimming with their gear.
USA Swimming regularly fields the deepest and winningest line-up at every Olympic Games. Some of the biggest names in the sport have come from the USA Swimming ranks, including the greatest swimmer of all time, Michael Phelps, Katie Ledecky, Mark Spitz, Janet Evans, and countless others.
For the swimmer or swim fan who wants to rep USA Swimming, there is a long line of official gear that you can wear. So, while you may not swim as fast as a Phelps or a Ledecky, you can wear the same stuff they do.
Here are seven of our favorite pieces of USA Swimming gear for swimmers and swim fans.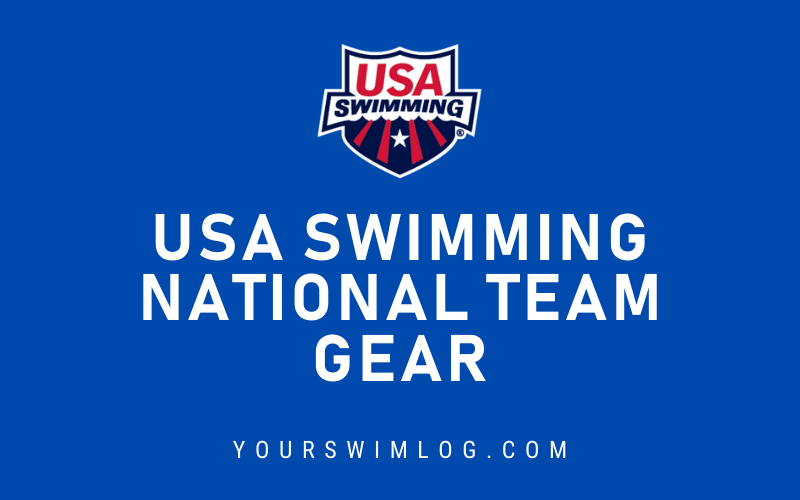 Arena USA Swimming National Team Hoodie
Staying warm on the pool deck is critical for swimmers between races and after warming up. Often, we bundle up in one of our favorite swimmers parka and a toque, but the Arena USA Swimming National Team Hoodie gives us an option for staying warm around the pool.
Made of 96% cotton and 4% stretchy elastane, this pull-over sweatshirt is the same one that the national team wears. Available in four different colors, this soft and comfortable hoodie is machine washable. A big kangaroo pocket at the front keeps your hands warm, and the brushed stretch fleece hood is perfect for keeping your head warm and dry.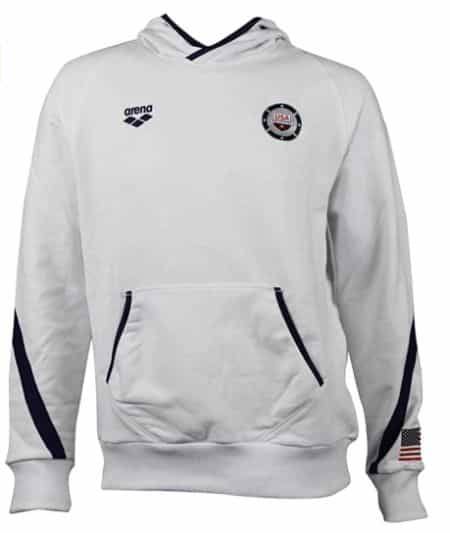 ---
USA Swimming Arena Team 45L Swim Bag
Swimmers train and compete with a lot of gear. Swim goggles, towels, fins, water bottles, and of course, all the snacks. Bags for swimmers need to have lots of compartments to store wet and dry gear. The Arena Team 45L Swim Bag, with big side pockets, is made of long-lasting polyester, and features mesh-lined pockets on the sides and exterior for drying your swim accessories. The bag has padded shoulder pads and a laptop sleeve for packing your tablet or laptop.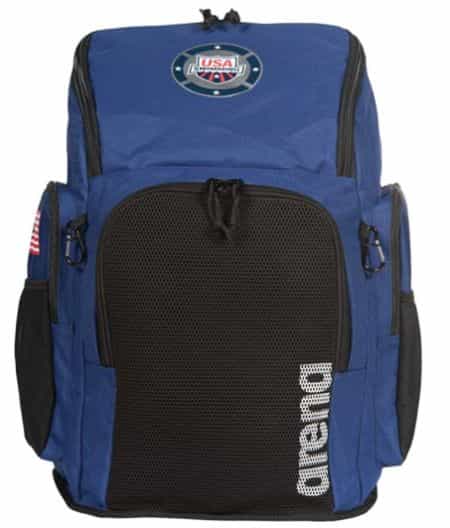 ---
Speedo USA Swimming Cap
Swim caps keep your head warm, prevent hair from getting into the water, keeps hair out of your eyes, and provides a slight hydrodynamic edge.
The Speedo USA Swimming Cap is made of 100% silicone, which is soft on your head and minimizes cap wrinkling. Silicone caps are exceptionally durable, and with Speedo being one of the best-known names in swim apparel, you know this high-quality swim cap will keep you warm and fast in the water.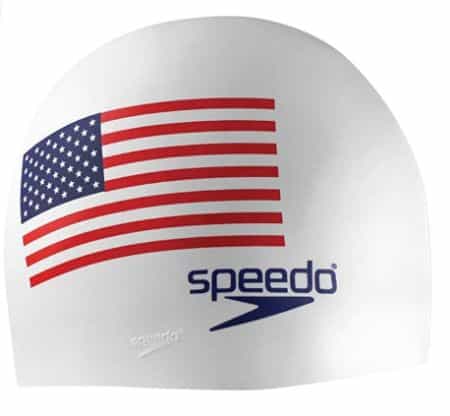 ---
Arena Women's MaxLife USA Swimming One-Piece Suit
Arena is one of my favorite makers of swim equipment, and their training and lap swimming suits are at the top of the list. The MaxLife USA National Team One-Piece Training Suit is made of long-lasting polyester. The fabric is Arena's most durable, being chlorine-resistant for those long sessions in the swimming pool. With thin straps for increased range of motion and a medium leg cut, the MaxLife National Team One-Piece is comfortable, durable, and is designed for maximum performance.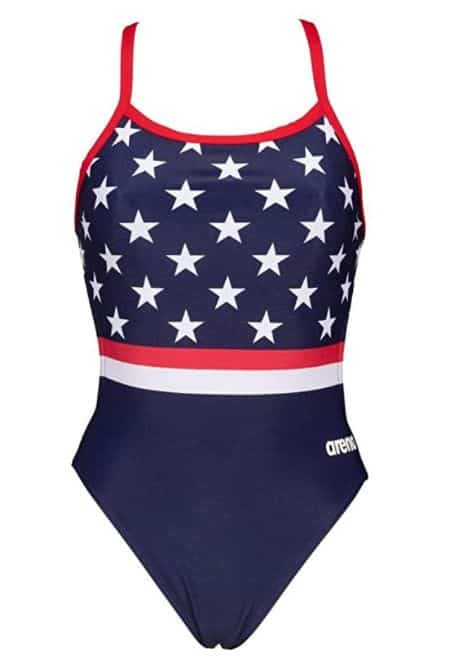 ---
Arena Men's Official USA Swimming National Team Joggers
Keeping warm on the pool deck is critical when you are at swim meets. Between races and between sessions you are striving to keep yourself warm so that you are ready to get back up on the blocks and dominate the competition. The Arena Men's USA Swimming National Team Joggers do just that while also keeping you comfortable while sitting on those cold metal bleachers waiting for your event.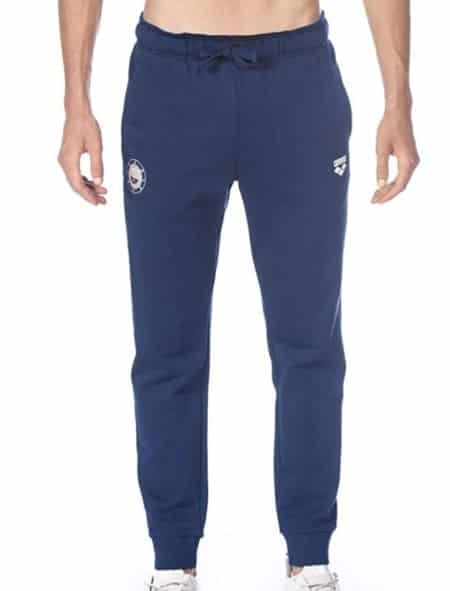 ---
Arena Women's Official USA Swimming National Team Joggers
Made of a very breathable cotton and polyester blend, the Arena Women's Official USA Swimming Joggers are comfortable… Available in three different colors and a wide variety of sizes, the Arena Women's National Team joggers will keep you warm between races and are built specifically for maximum comfort and durability.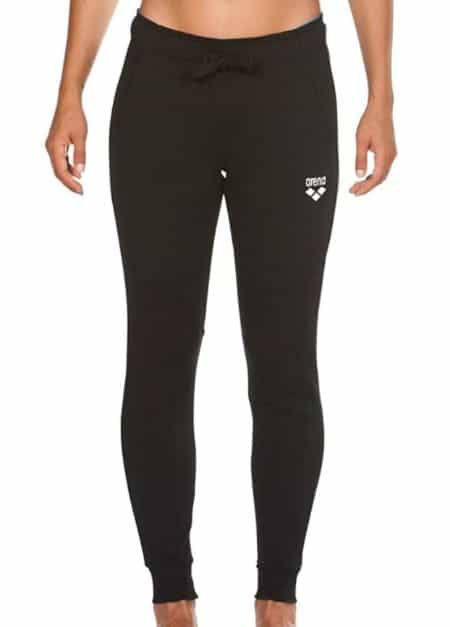 ---
Arena Cobra Ultra Racing Swim Goggles
As the official outfitter for USA Swimming, you just know that Arena's elite racing goggles are going to be something special. The Arena Cobra Ultra Racing Goggles are one of the best swim goggles out there, with a slim lens profile, durable silicone straps, and over a dozen color and lens options, from clear to mirrored.



---
Arena Classic Silicone Unisex USA Swimming Swim Cap
Made of 100% silicone, the Arena Classic USA Swimming Cap is perfect for training. Constructed with PVC-free silicone, this cap fits comfortably on your head and doesn't pull or yank on your hair when putting it on or off.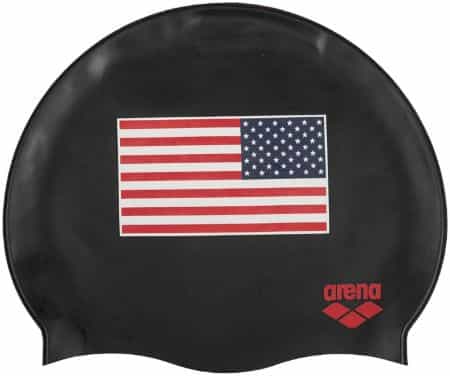 ---
USA Swimming National Team Warm-Up Jacket
Made of highly durable polyester, the USA National Team warm-up jacket is perfect for life on and off the pool deck. Made with a  breathable polyester and cotton blend, the zip-up jacket will keep you warm between events and protect you from the elements when you leave the aquatic center. Available in three different colors and a wide range of sizes (XX-small to XXX-large), this stylish unisex jacket is machine washable and the official jacket national team members wear.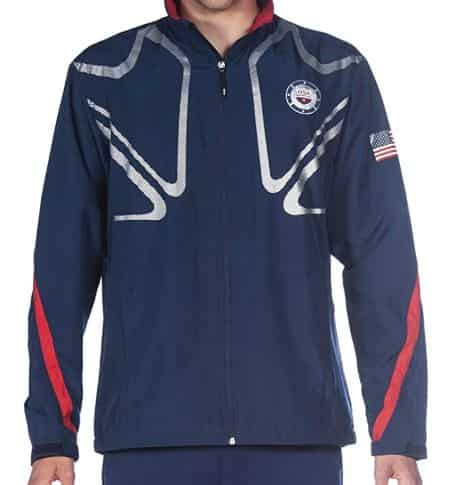 ---
Retro USA Swimming Zip-Up Jacket
Arena has a long history in the sport, and this jacket dips back into the past with a modern take on a classic. The zip-up jacket is made of 100% polyester, features a quick zip-up closure, and has arm and shoulder trimmings that mirror the look Arena-clad swimmers—including the original GOAT, Mark Spitz—rocked back in the 1970s.