Ready to lay waste to your goals in the water this season? Here's a back-to-pool shopping guide to help you dominate the water.
It's that time of year again. School is back, swimming is back, and along with it another chance to crush your swimming goals in the pool. No matter how last season went, whether you killed it at your championship meet or not, it's a time to hit reset on your swimming.
There's no better way to hit refresh than kicking it in the water with some fresh new swimming equipment.
Whether you are looking at something for yourself or the best gifts for swimmers, here's a quick gear guide for your back-to-pool shopping so that you can rule the lane this season:
1. The Speedo Vanquishers EV.
Speedo has long been the dominant swim apparel company, as ubiquitous to competitive swimming as Nike is to running. Or basketball. Or football. Or basically every land sport there is.
Anyhoo, the Speedo Vanquishers 2.0 goggles are one of the best swimming goggles on the market, and with good reason: they are comfortable, they are durable as heck (particularly those silicone straps), and they look great.
The Vanquishers do come with their downsides, however: they get really dark once the anti-fog wears off, and the peripheral vision isn't as great as the Speedo Speed Socket, Swedish goggles, or one of my favs, the TYR Socket Rockets.
The latest edition of the Vanquishers, the EV, sought to correct this by adding 20% more optical surface area, giving us swimmers more field of vision to better see the competition, our teammates in the next lane, and the pace clock.
The EV comes with the same durability and comfort of the Vanquishers, but a little more vision. These goggles are also slim in profile, making them totally wearable in practice and competition. Giddyup.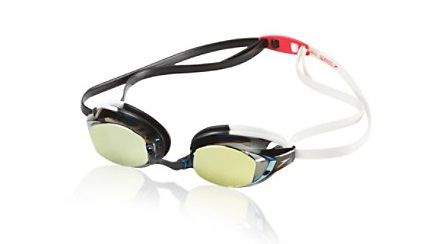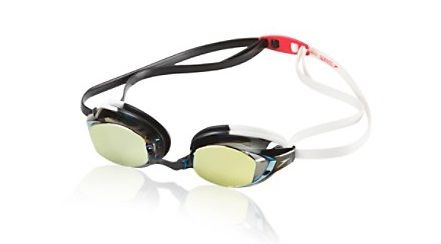 2. The FINIS Swimmer's Snorkel.
I use my snorkel so much that it's almost a crutch. There are simply so many uses for it that it's hard not to wield it every chance I get.
You can do kick work with it on, which simulates better body positioning than if you were using a kickboard. You can even out muscle imbalances (a leading cause of swimmer's shoulder, BTW) by removing the habit of breathing to the same side. With your face down to the bottom of the pool both shoulders get an even amount of work.
The list goes on (here's a full set of 8 reasons why training with a swimmer's snorkel is so awesome).
Even out your stroke, the muscles in your shoulders, and work towards a better body position with a snorkel. Sounds good to me.
FINIS has long made one of the best swim snorkels around, and their Original Swimmer's Snorkel is almost as common as a kick-board on pool decks nowadays.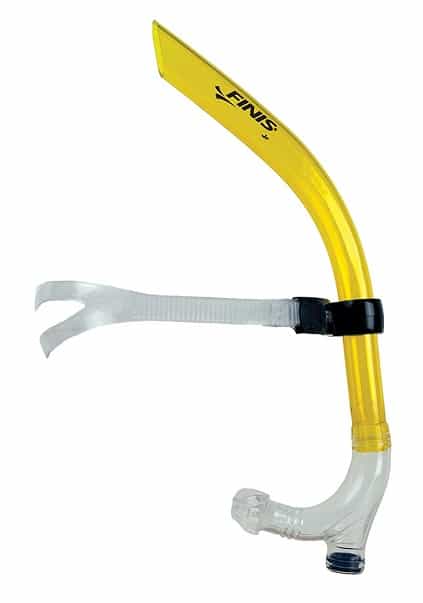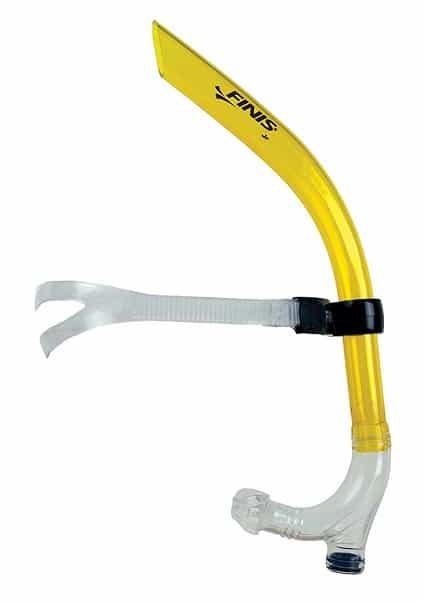 3. Motivational swimming posters.
Okay, so we know that the beginning of the season we usually aren't lacking for motivation.
We get to see our buddies after the summer break, we are dreaming of the big things we want to accomplish at the end of the season, and you are riding the momentum from a successful season last year.
It's in the coming weeks and months, during the long aerobic "rebuilding" phase, and the holiday camps, and the in-season meets where our motivation and commitment get tested.
Throw a couple of these motivational swimming posters up on the wall of your bedroom to remember to stick with it during those bouts of hard training.
4. Arena Pro Powerfins
Swimmer's training fins have come a long way since I was a young age grouper. Back then you either found a pair of second-hand diving fins that were three feet long, or you used red Zoomers. (If you've never used them before, they are blister machines.)
Thankfully, swim companies have been leveling up their game in regards to making fins for swimmers. FINIS' gold Zoomers are the latest iteration of their fins, which are thankfully much more forgiving in stiffness than the red ones, and other companies like DMC also make excellent fins (try their Elite fins—highly recommended).
See also: 7 Best Parkas for Competitive Swimmers
Arena's contribution to high performance fins are the Powerfin Pro, an open-heeled silicone fin that is comfortable and will help you fly like a jetski across the length of the pool. The silicone is one of the best selling features of the Powerfin; it doesn't cut up against the skin on your feet when you are kicking aggressively (or when you are wearing your fins for the duration of the entire swim practice).
They also look good, which I likey. They are available in three different colors, meaning there is a color combo for your particular tastes.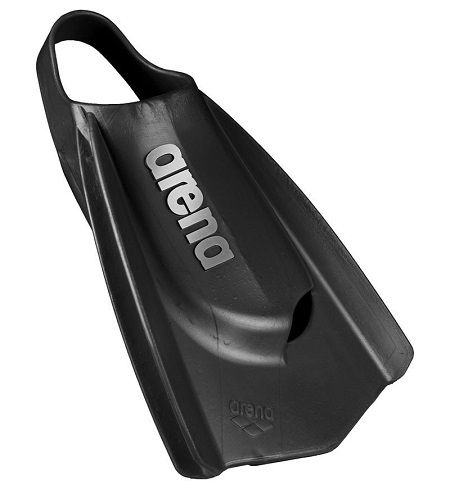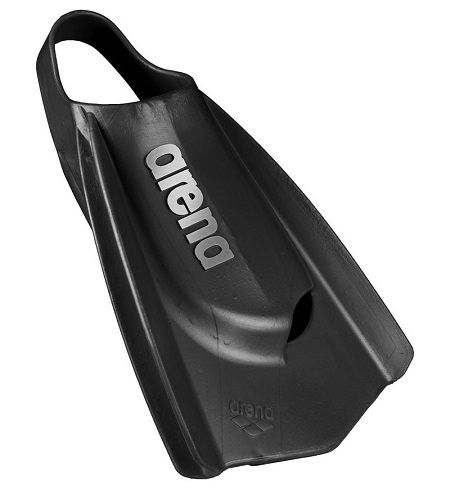 ---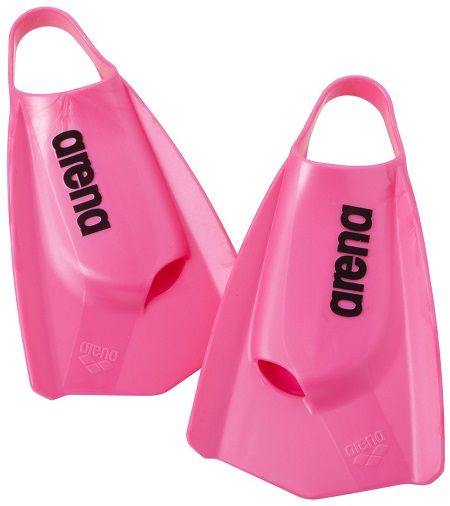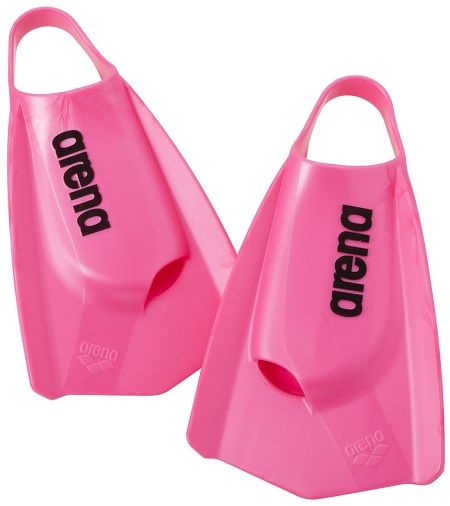 ---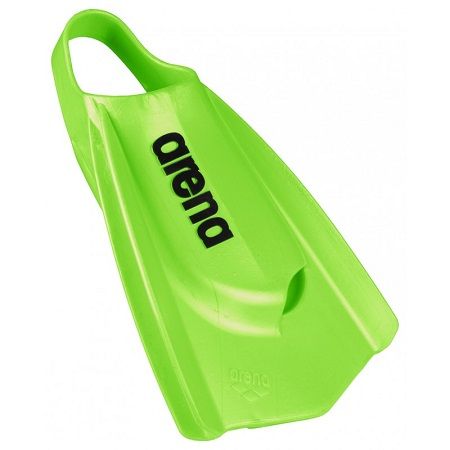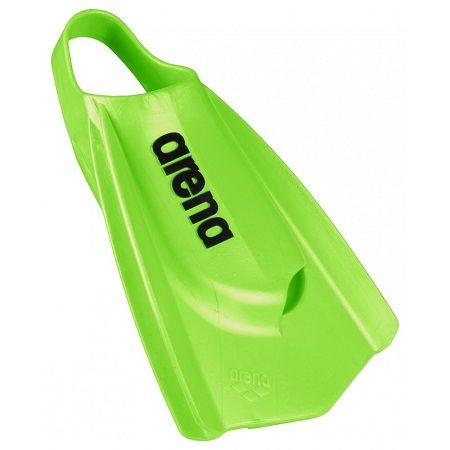 5. Get some tunes in your life: The FINIS Duo
One of my favorite parts of working out is choosing the music playlist to go along with the day's session. A heavy lifting day might see some hardcore gangster rap, while a cardio-heavy day will see plenty of metal and high BPM dance music. Stretching day? Classical.
For the chlorinated athlete, however, our ability to listen to music has generally rested on the leanings of the lifeguard on deck (which can result in anything from country to dead silence).
Luckily, swim manufacturers have been producing better options for listening to tunes while swimming, and the best underwater MP3 player for swimming by far is the FINIS Duo.
The first thing you will notice when looking at the FINIS Duo waterproof MP3 player is that it doesn't have any earbuds. Which is awesome. Waterproof headphones are the number one problem with these kinds of devices—they come loose when you push off, you get water between the bud and your inner ear, making the music sound like it's coming out the bottom of a tin can, and did I mention that they come loose easily?
The FINIS Duo bypasses this issue by conducting the sound through your cheekbone, across your face and into your inner ear. For you swimmers who wear earplugs in the pool (present company included), this will actually make the music sound better. Finally, a benefit to earplugs that I can really get behind!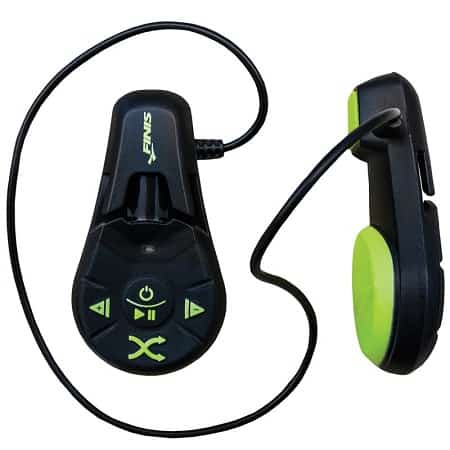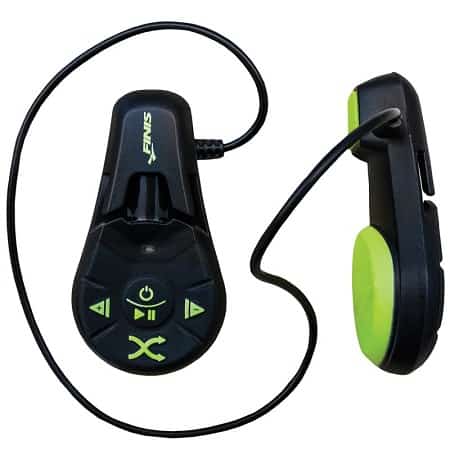 6. The Arena Spiky 2 Swim Bag
Now that you've picked yourself up a whole bunch of new swim gear, you need something to put it in. While just about every swimmer on earth rocks the Speedo Teamster bag, I am going to go against the grain on this one and pump the Arena Spiky 2 swim bag.
When you think about it, we give our swim bags a heckuva thrashing. Between getting repeatedly soaked from hanging out on pool decks, absorbing water from our swim gear and swim suits, and the travel to meets, our swim bags need to be tough, be able to lug all our crap, and also look good.
The Arena Spiky 2 hits all three notes. This particular swim bag has a boxier look than the Speedo Teamster, and as a result is able to load more gear.
Other details worth mentioning: It's water-resistant (seems obvious, but ya never know), padded straps for when you are carrying around sopping gear, and has plenty of side storage to keep dry things dry (i.e. your smartphone).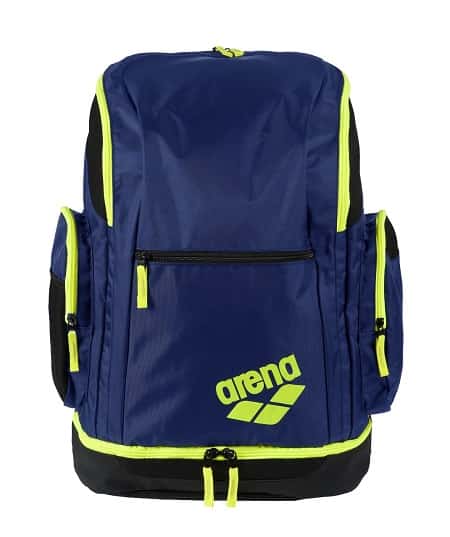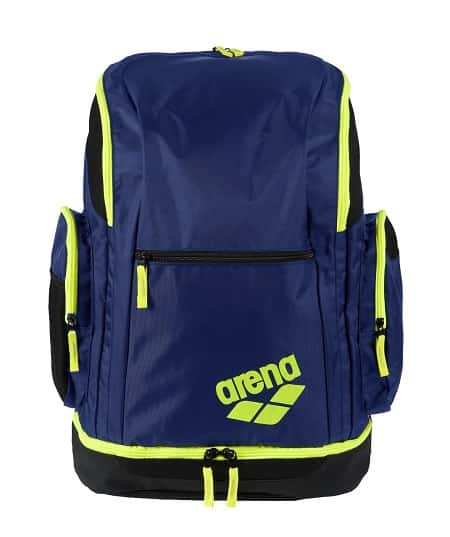 ---
More Stuff Like This:
The 7 Best Goggles for Competitive Swimmers. We put the best swimming goggles on the market to the test. Whether you are looking for training or competition goals we got you covered.
The Swimmer's Guide to Tech Suits. Looking to pick up a new racing suit? Here's a full history of the tech suit, as well as a buyer's guide.
The Best Waterproof Heart Rate Monitors for Swimming. Heart rate monitors are not all made equal. Some downright suck, in fact. Here is a breakdown of the best waterproof heart rate monitors to take with you to the pool.