Looking for swim goggles that can track everything in the water? Look no further. In this review of the FORM Swim Goggles, we look at how this game-changing swim goggle performs in the water.
The FORM Swim Goggles are a total game-changer when it comes to tracking your performance in the water.
The goggles have a heads-up display that tracks key metrics—distance, splits, stroke count, time elapsed, heart rate, and more—helping you stay on task in the water.
But is the FORM Swim Goggle right for you?
In this review of the FORM Swim Goggles, I share my experience training with the goggles over the years, having pre-ordered them when they first launched back in 2019.
I'll detail the pros and cons of the goggles, how they compare to other smart goggles, and my favorite applications for getting the most from them.
Buckle up, read on, and let's see if the FORM Swim Goggles are the best swim goggles to help you reach your goals in the pool.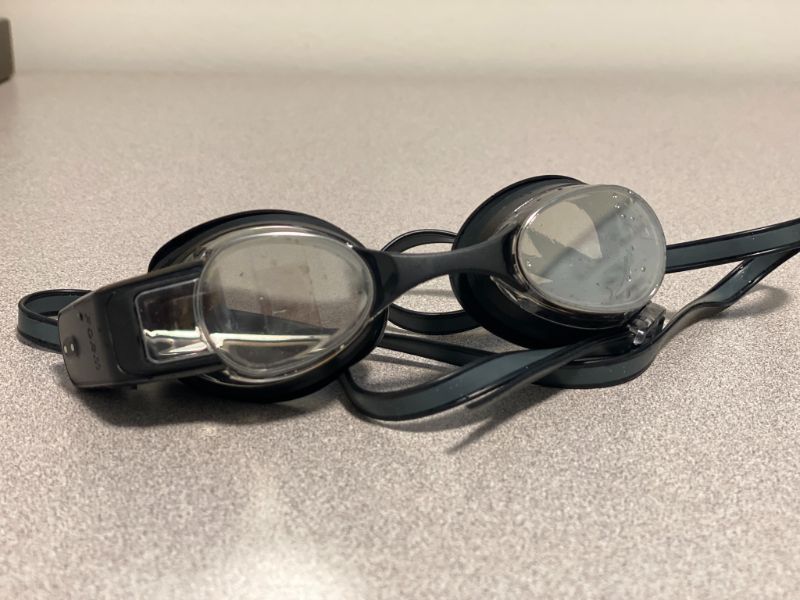 FORM Swim Goggles – The Key Specs
Price: $199 or $249
Heads-up-display
Swim goggle case included
Adjustable silicone head straps
Seven nosepieces included
Heart rate monitoring: Yes, sensor is sold separately
Warranty: 2 years limited
FORM Swim Goggles – The Pros
Okay, let's get right into it.
Here are the things that I really liked about the FORM Swim Goggles:
The FORM Swim Goggles are VERY accurate
One of the recurring issues with these types of devices, whether we are talking more broadly about waterproof fitness trackers or smartwatches for swimmers, is accuracy.
All of the numbers and stats in the world are meaningless if inaccurate.
The FORM Swim Goggles get top marks for meticulously tracking every last meter of my workouts.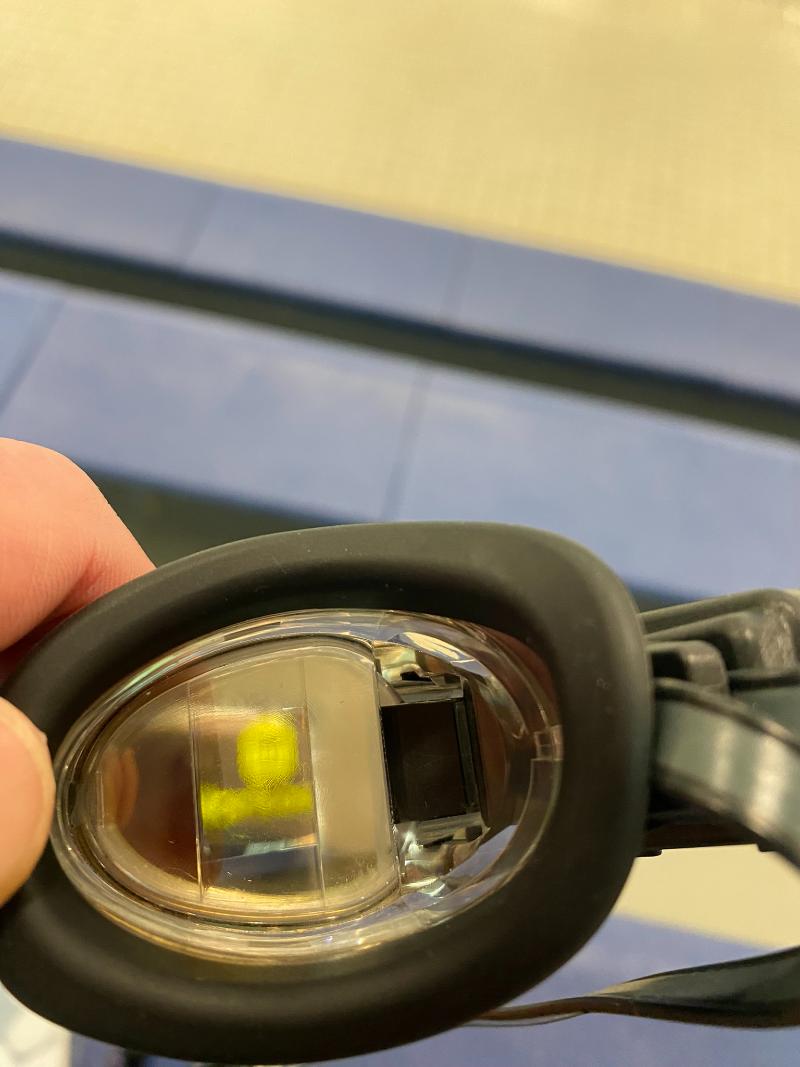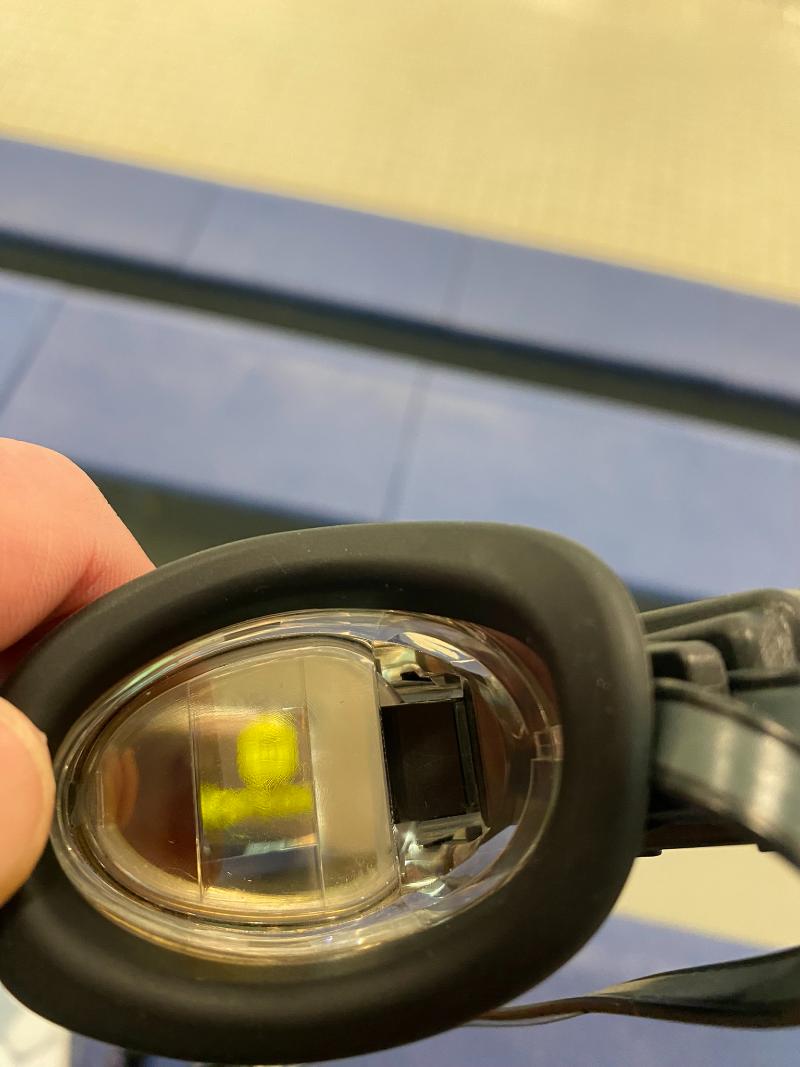 I cannot tell you how many devices I've used over the years that have failed miserably at this fundamental task.
(Even my $900 Garmin Fenix significantly over-counts swim lengths and doesn't count kick sets at all unless done manually.)
Below is a recent example of a swim workout I did where the FORM Goggles counted every last meter. Mostly freestyle, I threw in some backstroke and kick on a kickboard to gauge whether the goggles would pick up what I was putting down.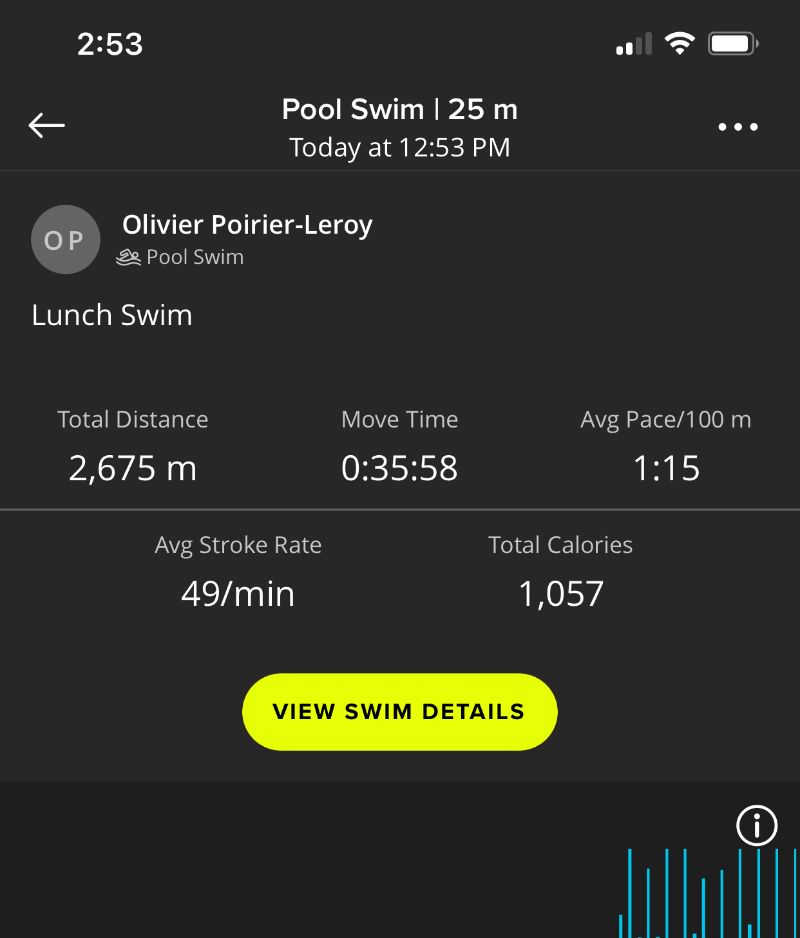 (The workout was 2,700m, but I didn't start the goggles until I was 25m in, so that's why it's recorded as 2,675m.)
I kept waiting for the display to miss a 25 or a 50… but nope.
The goggles got them all.
Love it.
Track different strokes and even my kick sets (sort of)
Let's face it: variety is the spice of life (and swim workouts).
Mixing things up with drills, kick, and different strokes helps keep things fresh and provide different avenues for improving your feel for the water and sharpening technique.
The FORM Swim Goggles are excellent at sleuthing through the strokes and drills that you are doing in the pool.
While it was great at figuring out that I was doing backstroke, it was a little confused when I alternated swim with kick during a set of 50s, registering the kick as drill, as evidenced by the image below.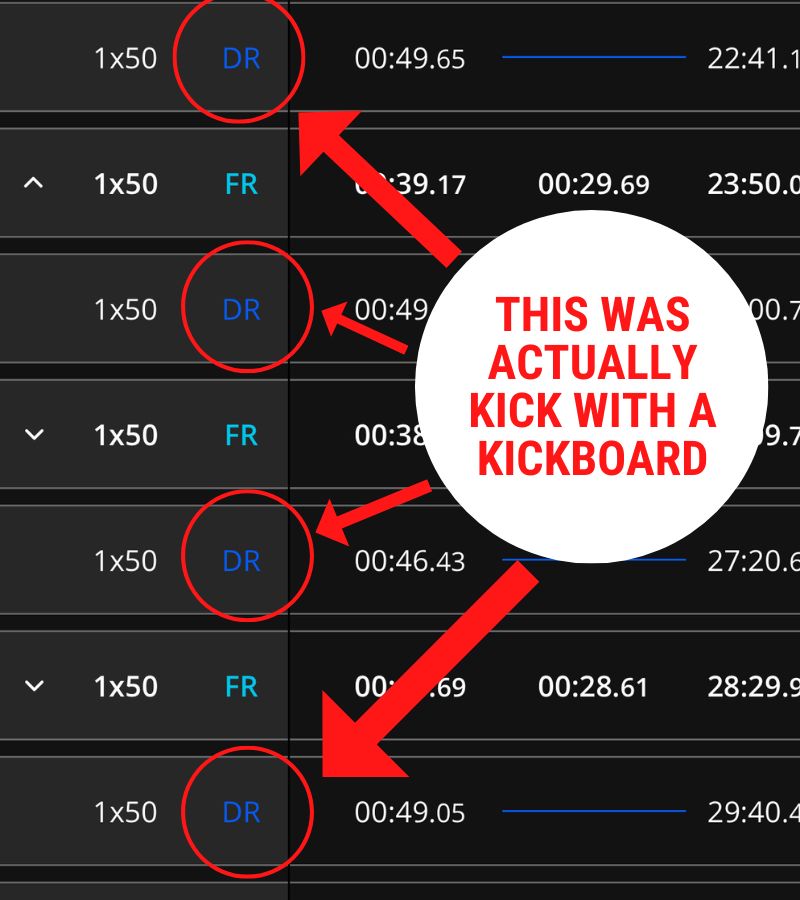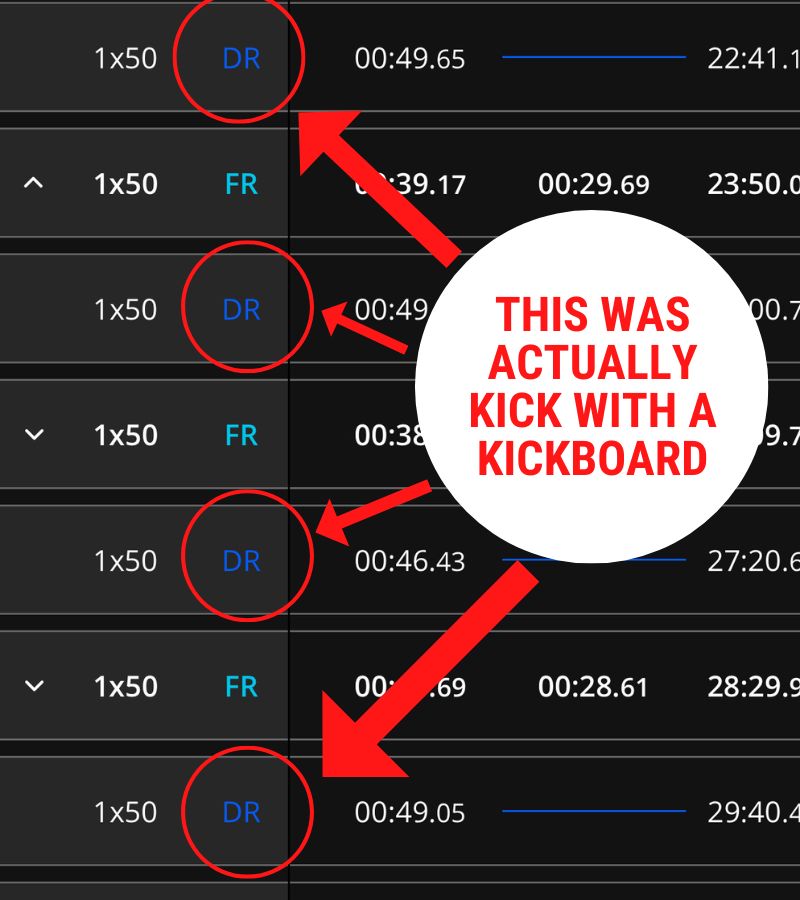 That said, I am happy with the fact that it tracked the kick reps at all, as there are other and far more expensive swim trackers that don't record kick sets whatsoever.
Comfortable and leak-free
All the fancy technology in the world doesn't mean a chlorinated lick if the goggles constantly take on water and/or leave your face feeling like you were on the receiving end of a breaststroker's kick.
The goggles look good, are comfortable, and are easily adjustable.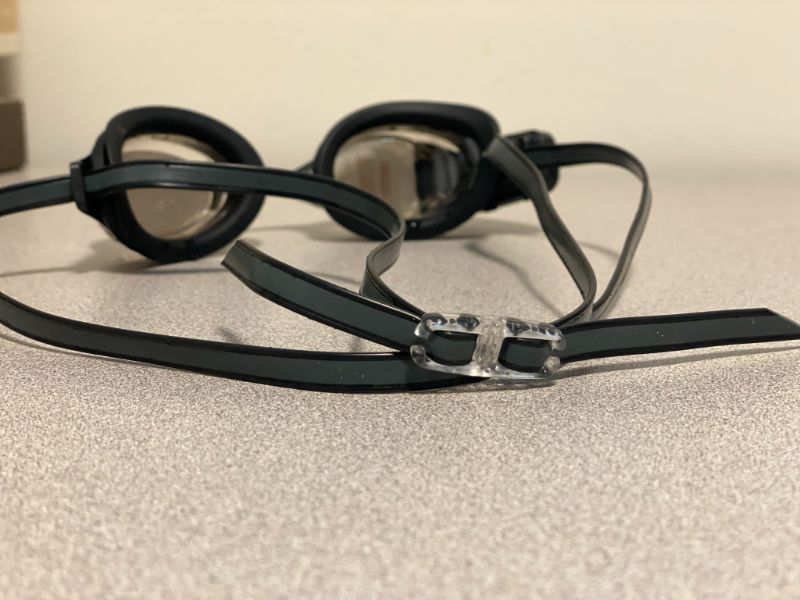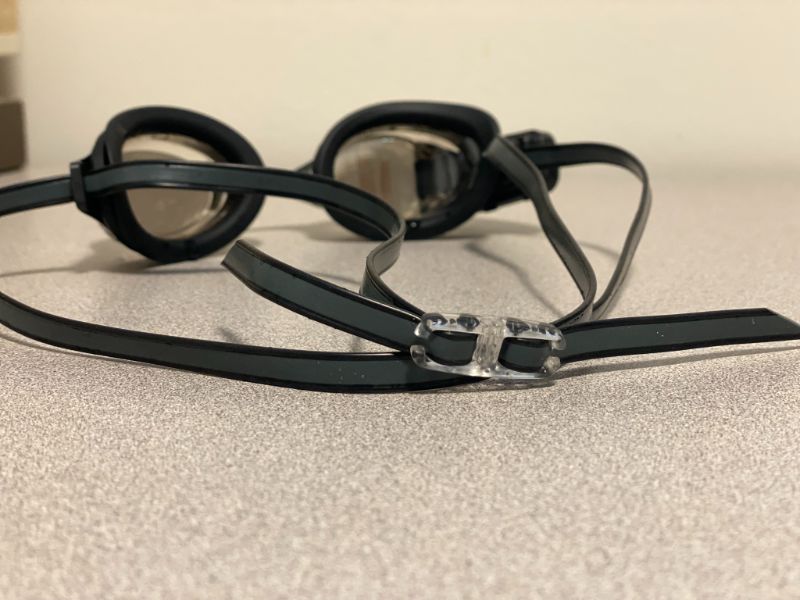 Key comfort features include:
Anti-fog coating (I highly recommend investing a couple of bucks in an anti-fog spray for swim goggles to extend the life of these goggles)
Adjustable head straps – Made of silicone, which is much more durable than latex, the dual head straps are adjustable via a plastic buckle for proper length
Silicone seals to keep water out – The silicon seals suction gently to the skin on your face and prevent water from Niagara Falls'ing into the goggles
7 nose pieces for a custom fit – Proper gasket placement is crucial in preventing swim goggles from leaking
Workout programming (optional)
The FORM goggles come with 12-months of access to their swim workout library, which can be downloaded to your goggles. After the first year is up, the subscription costs $18.99 per month.
New swimmers, or those who like having a little more structure with their training will love the workouts and training programs, which were created by former competitive swimmers and swim coaches.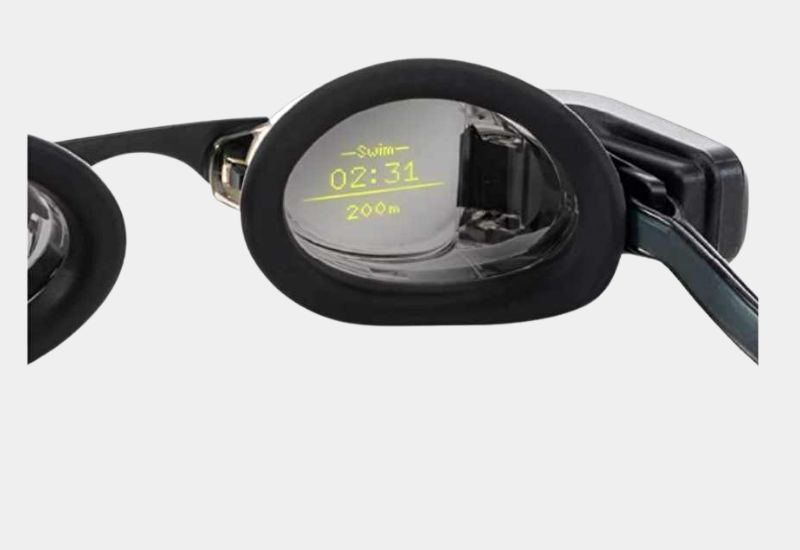 One additional benefit of the subscription is the Custom Workout Builder feature, where you can create your workouts on the app and upload it to the goggles before you jump in the water.
I love this feature—it's great for planning workouts ahead of time and sticking with it once you dive into the water.
Heart rate monitoring
The FORM Swim Goggles can monitor and track your heart rate… but does requires a separate sensor.
There are a few Polar heart rate monitors that work with the FORM Goggles, including the Polar OH1+, the best waterproof heart rate monitor for swimmers, which can be clipped onto the goggle straps and measures heart rate through your temple.
I love this set-up as it doesn't require a chest strap or wearing a watch in addition to the goggles for monitoring heart rate.
Makes putting the swim goggles on a little clunky, but if you value heart rate monitoring for targeting specific energy zones when swimming, you will love this feature.
FORM Swim Goggles – The Cons
You lose some peripheral vision from the HUD.
First-time users of the goggles will be thrown off by the heads-up display and how it cuts down on your field of vision.
My very first swim workout with the goggles required doing a whole bunch of 25s at the start to adjust to the reduced vision.
The heads-up display on the goggles will cut around 10-20% of the peripheral vision on the side of the goggle. It felt like there was somebody right next to me and took a while to adjust to the narrower field of vision.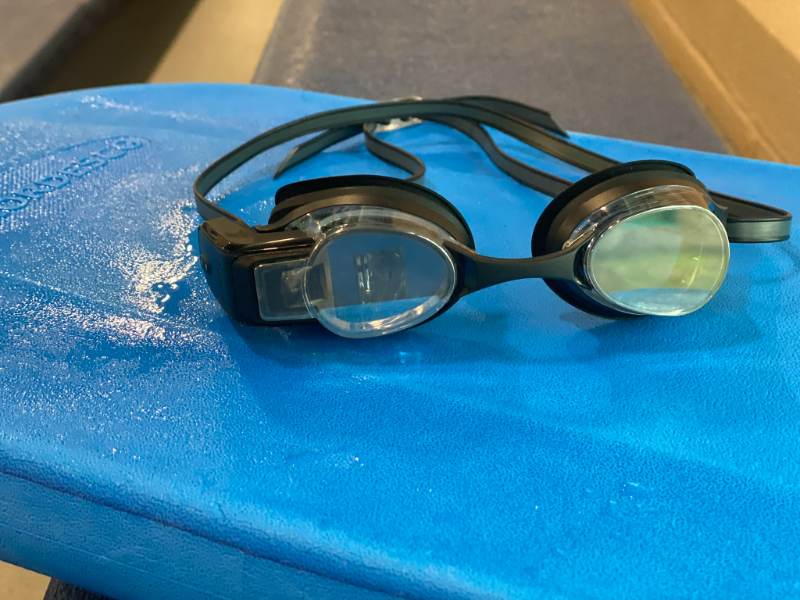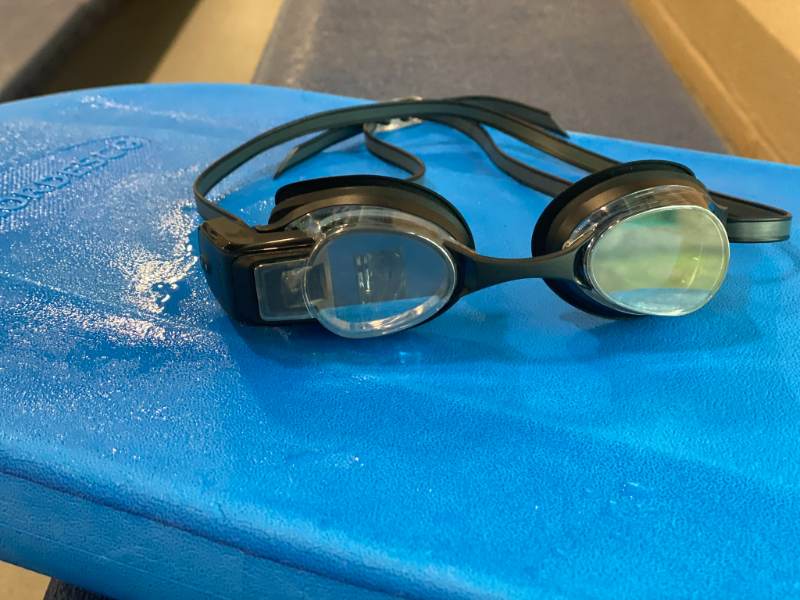 This is also the primary complaint people unsatisfied with the goggles have when reading FORM swim goggles reviews around the web.
If a wide and "normal" field of vision is something you are adamant about, you probably won't like using these swim goggles.
Can't edit the strokes in the app after a workout.
Although the goggles were exceptionally accurate in overall meters, strokes, and split count, it didn't register my kick as kick.
While that alone is fine (I'm cool as long as it tracks time and pace when kicking), I wasn't able to change this in the app post-workout, which left my OCD idling.
This is something that the FINIS Smart Swim goggles allow; the ability to edit things that the tracker didn't track perfectly, and is hopefully a feature they will introduce in the future.
FORM Swim Goggles vs. FINIS Smart Goggles
The FINIS Smart Goggle is the best competitor to the FORM Goggles, and in some ways superior.
The heads-up-display unit is removable with the FINIS Smart Goggles, which means that you can buy a new or different set of goggles when they wear out instead of having to replace the whole unit.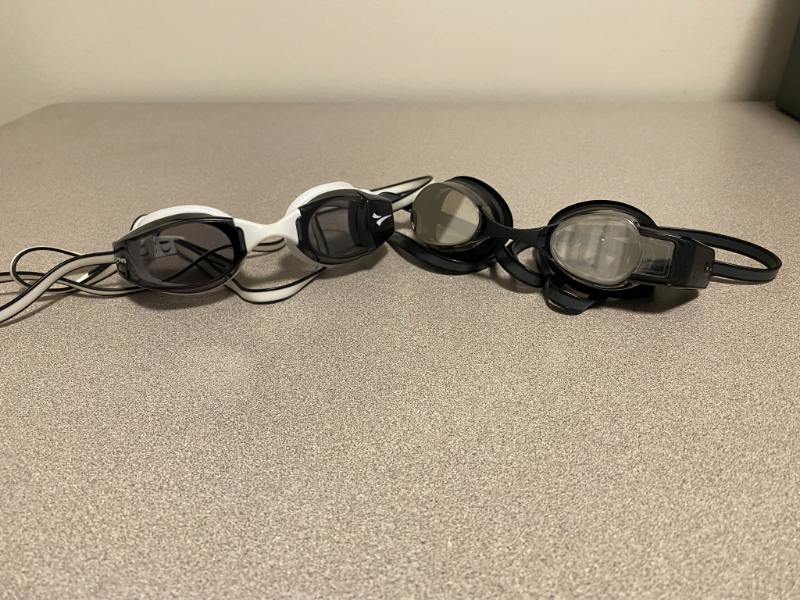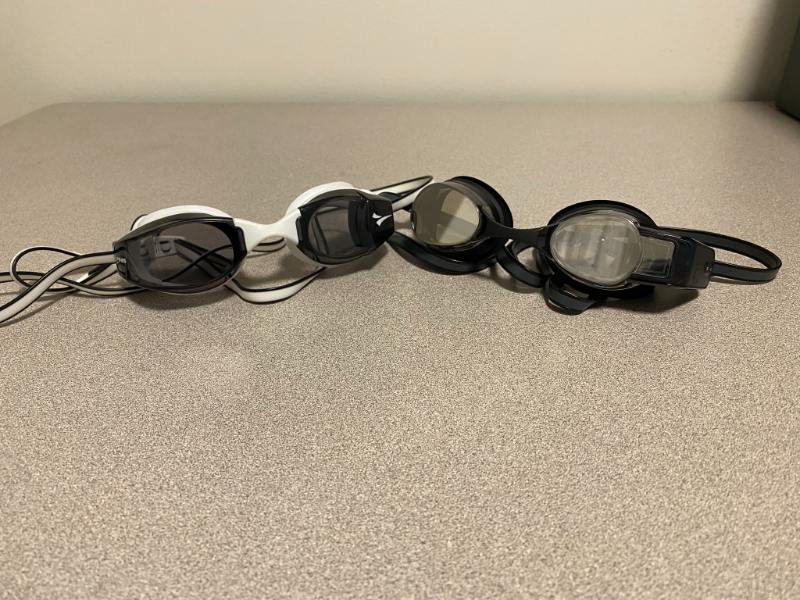 Additionally, the heads-up display on the FINIS Smart Goggle requires you to look to the left to view the metrics. The FORM Goggles have the metrics projected on the goggle lens at all times.
The FINIS Smart Goggles come in three different color and tint combinations, while the FORM Goggles have just one color combo.
Finally, the app for the FINIS Smart Goggle allows you to edit outputs in the app when it gets it wrong (from "swim" to "kick", for example).
Besides that, they are exceptionally similar, both in terms of price and the functionality and tracking accuracy.
| | | |
| --- | --- | --- |
|   | FORM Swim Goggle | FINIS Smart Goggle |
| Price | $199 | $199 |
| Nose pieces | 7 | 5 |
| Colors/tints | 1 | 3 |
| Open water | Yes—time and stroke rate | Yes—time |
| Pairable with smartwatches | Yes | No |
| Replacement Goggles | No | Yes ($35) |
FORM Swim Goggles Review – FAQs
Can I use FORM goggles without the membership?
Yes, you can use the FORM Swim Goggles without subscribing to the workout feature on the app (which costs $19 a month after the 12-month trial ends).
Do FORM swim goggles work in open water?
FORM added open water tracking shortly after the initial release of the goggles.
The goggles have an open water swim mode that tracks time and stroke rate while swimming. However, unless you pair it to a Garmin or Apple watch, it will not track distance or GPS movement.
And also, FORM notes that if you pair to a watch, the goggles will not actually track the metrics of the swim (the watch will).
Can I use the FORM swim goggles at swim meets?
Until the end of 2022, you could not use FORM goggles, or any other kind of tech for data collection like a watch or head-mounted sensor, in FINA-designated competitions.
That changed as of January 1, 2023, when FINA amended their technical rules to allow swimmers to wear tech that can collect data. (But you cannot wear tech that receives data, sounds or signals from external sources like a swim coach.)
While that is great news, I'm not sold on wearing the FORM goggles in competition.
For starters, they are bulkier than most swim goggles, especially the slim profile swim goggles for racing like the Speedo LZR Pure Focus Swim Goggle and the Arena Cobra Ultra Swipe Goggle.
And secondly, the distraction of data flying at you while trying to swim your best at maximum speed may not be ideal.
Are the FORM Swim goggles worth it?
I really like the FORM Swim Goggles and see a metric-ton of possible applications for these goggles.
Some of the main ones I thought about while swimming with them earlier today includes:
✅  For sprint swimmers.
I bought the FORM Swim Goggles back in 2019 when they first came out, and it was in the hopes that I could, as a swimmer who trained solo, get precise results and splits on my sprint efforts.
After all, inches and tenths-of-a-second matter when it comes to swimming fast.
Knowing how fast you are going is crucial in a) understanding if what you are doing is promoting speed (3 underwater dolphin kicks vs 4 kicks, for example) and b) holding race pace (or faster).
Having precise splits helps you know whether you are on pace, off pace, or nowhere near it.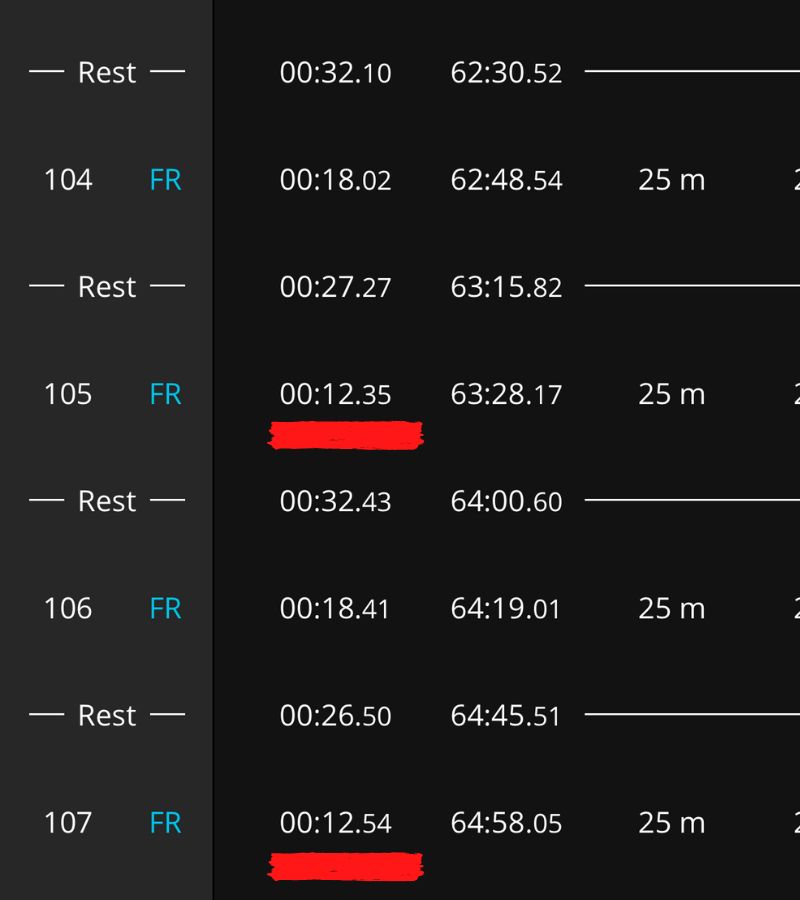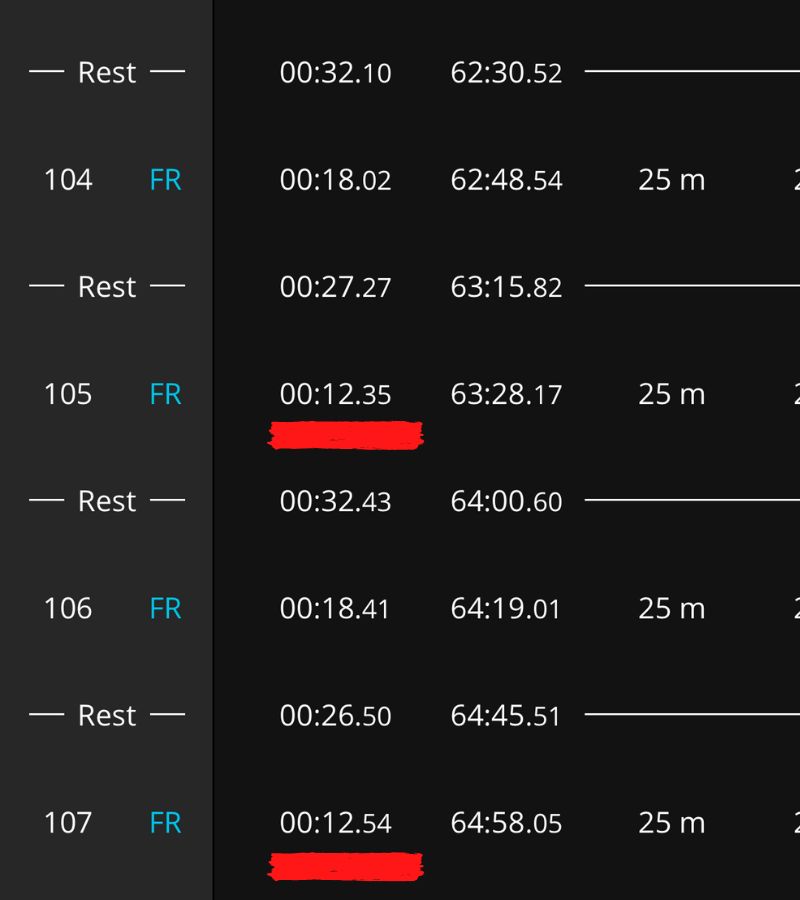 Sprinting a 25m, touching, and then turning your head to look at the digital or analog pace clock gives you, at best, a guesstimate of how fast you just went.
The FORM Swim goggles give you a time down to the hundredth of a second. And perhaps most importantly, it times you in a consistent manner.
Knowing that you sprinted a 25m freestyle in 12.44 seconds versus 12ish seconds is infinitely more valuable intel for the enterprising sprinter.
✅ For swimmers who push off early.
Spend enough time around swim teams and you will see that some swimmers have the habit of leaving a little bit early. Not a ton of time early, but enough that it imbues a false sense of competency.
These swim goggles are excellent for swimmers who want an honest overview of how they are swimming.
✅ Distance swimmers trying to hit pace.
The FORM goggles are an excellent option for distance swimmers targeting a specific pace.
Looking through foggy goggles at an analog pace clock halfway across the pool makes it hard to see how fast/slow you are actually going.
The digital output on the lens of the goggle gives you an exact split at each wall (and stroke count), so you know precisely the pace you are keeping.
✅ For doing test sets.
Because the FORM goggles provide so much data, you can get an accurate assessment when doing test sets.
Seeing improvement and faster times as you do a test set over the course of the year provides tangible evidence that you are on the right track.
All that said, if you are a very casual swimmer who just wants to swim some laps, flop around, and get some movement in the water, all of the metrics and data (and the price tag of $200) won't justify the cost.
The Bottom Line
The FORM Swim Goggles are, in my opinion, incredible.
The amount of data and accuracy that comes from these goggles is revolutionary, finally getting swimmers out of the stone age of analog pace clocks, guesstimating on pace, and losing count mid-rep.
Even the font on the display, which looks like the same font from a scoreboard at local swim meets, projects improvement in the water.
So, if you are a swimmer who:
Wants accurate data on swim performance
Values real-time data for pacing and stroke count feedback
Is looking for every last shred of improvement in the water
And doesn't mind forfeiting a little peripheral vision for instant metrics
Then the FORM Swim Goggles will be a worthwhile investment in your swimming.
They are available from Amazon and FORM's official website, which you can visit below:
---
More Swim Goggles and Reviews
8 Best Swim Goggles for Women (for Laps, Open Water, and Racing). Looking for the best women's swim goggles for conquering the water? Here's a look at the best goggles on the pool deck, how to find the right pair for you, and more. Swim on!
How to Choose the Perfect Set of Swim Goggles. Hit the water with confidence with this breakdown of everything you need to know about how to choose the right swim goggles.