Getting ready to fix and replace the pool liner on your above-ground pool? Extend the life of your backyard pool with our hand-picked selection of the best above-ground pool liners.
The unfortunate reality of your above-ground pool is that it is not going to stay in perfect condition forever.
No matter how consistent you are with cleaning it with your pool vacuum, running the above ground pool filter and no matter how diligent you are with covering it with a pool cover, the pool is going to degrade over time.
Replacing the pool liner is one way that you can extend the life of your pool.
In this guide to the best above-ground pool liners, we are gonna take a look at the different types of pool liners, the best kinds for your particular pool, and what you can do to lengthen the life of your pool (and pool liner!).
Let's do this!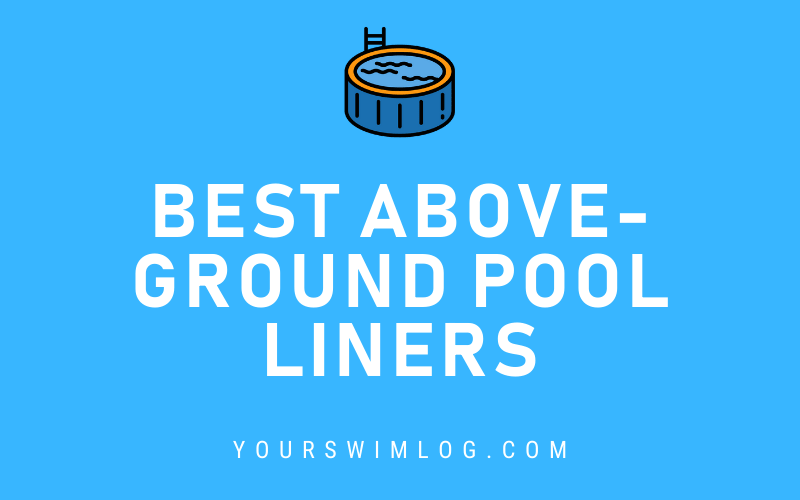 Buyer's Guide to Above-Ground Pool Liners
When you think about it, there is a lot of ways that your pool is taking a thorough beating:
General use by swimmers. Pool users jumping in and out, pulling on the sides, leaning on it, stretching the vinyl.
Improper chemical use in disinfecting the pool. Chlorine tablets and pool chemicals are magical in their ability to keep a pool clean, but they are industrial-grade solvents, and using them in the wrong dose will degrade the lining.
UV damage. The sun isn't just a cause of sunburns and/or suntans; ultraviolet rays, over time, will make the vinyl fade and bake the exposed vinyl, making it prone to cracking.
Hard weather. Windstorms, hard rain, heavy snow packed on the top of the above-ground pool cover—they can all stretch and pull on the liner. There are plenty of "fail" videos online of pools completely coming apart in hard windstorms and inclement weather.
General aging. Nothing lasts forever, and with your above-ground pool being exposed to the elements, it is going to expand and contract with the weather, which will inevitably lead to the weakening of the vinyl, with leaks to follow.
Even though your above-ground pool is up against the elements and has consistent use by swimmers, replacing the liner is one of the best ways to extend the lifespan of the pool.
Here's a detailed look at the best liners for above-ground pools, the different kinds, and more.
Let's jump right in.
Overlap Liners for Above-Ground Pools
Overlap liners are the most economical option for replacing the liner in your above-ground pool. They are typically constructed of long-lasting, standard gauge vinyl, with double-bonded seams. Although cheaper, they do require some work with the installation.
Swimline Blue Overlap Liner
Coming in your standard aqua blue, the Swimline Overlap Liner comes with a 15-year warranty, will fit snugly on a 48 or 52-inch sidewall, and is available in lengths of 16 to 33 feet. Made for round pools.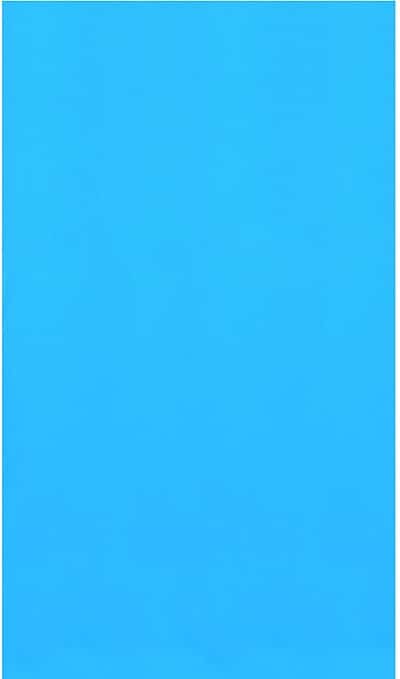 Swimline Overlap Oval Pool Swirl Liner
Another overlap liner for above-ground pools is their Oval Swirl edition. Backed by the same 15-year warranty, the Liner fits almost all oval above-ground pools, including popular Intext models. They also fit smaller pools (12 by 24 feet) up to 33-foot pools.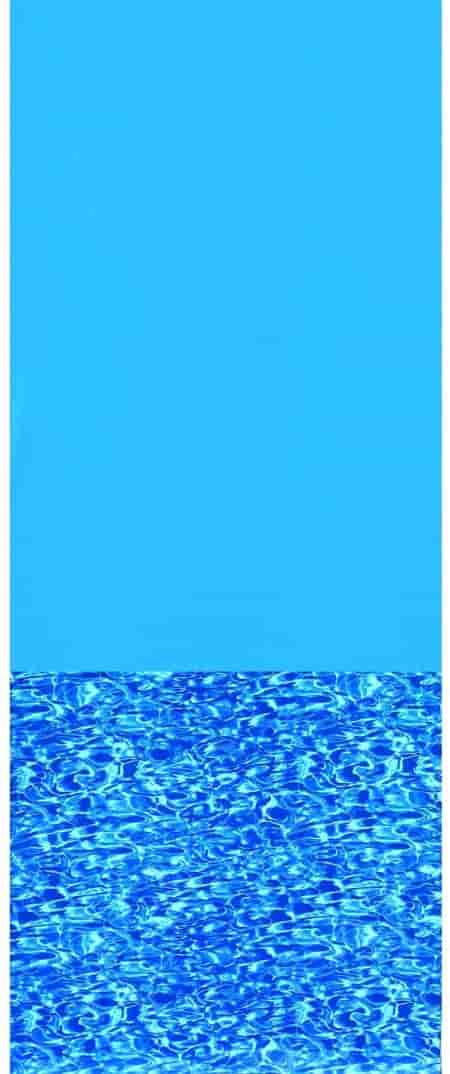 Smartline Boulder Swirl Above Ground Pool Liners
Smartline is a specialist in swimming pool liners, and its above-ground liner is one of the best-rated liners on Amazon.
The Smartline Above Ground Pool Liner is a good-looking replacement liner for steel-sided pools. Made with heavy-duty 25-gauge vinyl, the Smartline Liner is a high-quality option that fits most pools. (They stress that it does not fit Intex and pop-up pools, which have walls and liners that are a single piece of material.)
The Smartline liners come in a series of patterns and colors to spice up the look of your pool (a dozen in total), fits just about every size pool there is, and is best installed with a pool pad that protects your new liner from debris on the ground.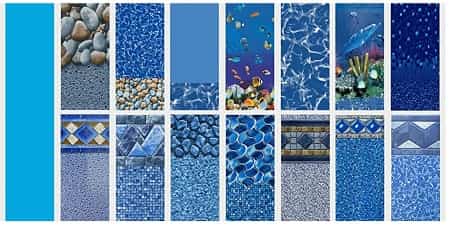 Beaded Liners for Above Ground Swimming Pools
If you want to change up the look and durability of your above-ground pool, consider installing a beaded liner.
The "conversion" is quite simple—drop the bead hanger on the top of the pool wall and away we go. Works on round, oval, and rectangular pool walls.
Blue Wave Bead Liner for Above Ground Pools
With an average 4.6 rating on Amazon, these Blue Wave Beaded Liners are a fast, efficient, and effective way to repair and improve your pool liner.
Pro Tip: An easy way to protect the bottom of your above-ground pool is using a ground cloth or mat to cut down on rips and tears in the vinyl liner. Here is a look at some of my favorite under pool mats on the market right now.
They come in packs—measure the circumference of your pool and load up accordingly. They can be cut and trimmed to fit, and when you install them, there is a comforting "click" that happens to let you know that the liner is in place.
Made of long-lasting and durable PVC that will take a beating and can shore up your pool quickly and efficiently.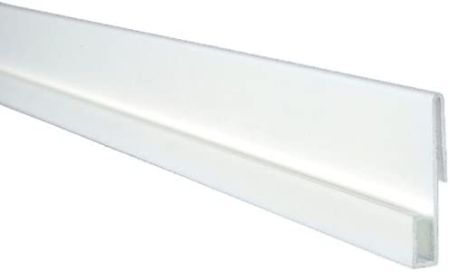 Unibead Liners for Above Ground Swimming Pools
Another quick-install option is using a uni-bead liner. It is draped over the top of your pool wall, and unlike overlap liners, do not need coping strips to lock in place.
Swimline Grand Tile Unibead Pool Liner
Another liner comes from the folks over at Swimline. Designed with premium vinyl and with UV protection in mind (to keep that fancy new liner from fading in the sun), this liner functions as overlap or beaded liners, but with greater ease of installation.
This particular liner will also work with pools that have bead receivers. Backed with a 25-year warranty for maximum peace of mind.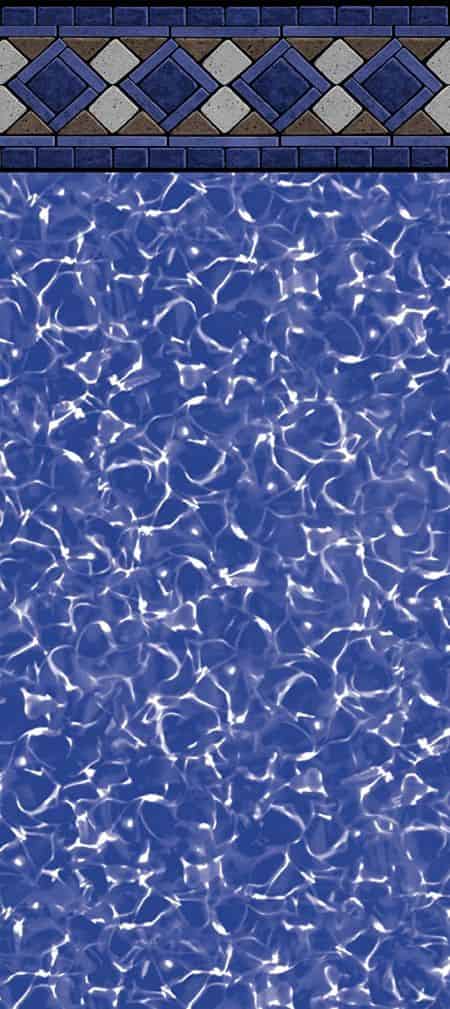 ---
Pool Liners for Above Ground Pools – FAQs
What causes pool liners to break down?
The main culprit is chlorine. This household pool chemical is awesome at killing bacteria and keeping our pool clean and sparkling, but at the end of the day, it's corrosive.
Just another reason to make sure that you are putting the correct number of chlorine tablets in the pool and not over-chlorinating it. Excessive shocking of the water will also speed up the degradation of your liner. Caring for your pool water chemistry is caring for your pool liner.
Sun exposure can also quicken that bleached-out look that happens with liners.
You can extend the life of your pool liner by keeping your pool water balanced and covering it when not in use.
And lastly, big swings in temperature will cause the liner to expand and contract, so do your best to maintain a regular water temperature in the pool both over the summer and the off-season.
What is the best thickness for an above-ground pool liner?
Pool liners come in a variety of thicknesses, ranging from the standard of 20mil (one mil is 0.001 inches) all the way up to a heavy-duty 30mil.
Thicker isn't always better. For starters, a super thick liner will be a pain in the chlorinated buttocks to install, and an extra thick pool liner isn't guaranteed to fit properly on your swimming pool.
That said, there are situations that call for a thicker pool liner, including pool surfaces that are particularly rough or if you need extra padding to protect against punctures.
What are the different types of pool liners for above-ground pools?
There are three different types of liners that you can use to upgrade your above-ground pool.
They include UniBead (or J-hook), beaded, and overlap liners.
Overlap liners are draped over the edge of the pool wall. They are an inexpensive option. The liner goes over your pool wall and is locked into place with the rail of the pool.
Next, beaded liners! These are secured to the pool wall using a snap-in track or receiver. In terms of ease of installation and speed, they are easy and fast.
Unibead or J-Hook liners are also easy to install. Line up the liner with the J-Hook and it's hung on the pool wall and covered with the pool top rail.
What is the best color for an above-ground pool liner?
Pool liners come in a range of blues.
Dark blue pool liners are great for creating that contrast between the rest of the yard and the pool, making the water "pop."
Darker blues also retain more of the sun's heat, which can generate some small reductions in pool heating costs (especially when combined with a good solar pool cover).
This shade of blue tends to hold it's color longer, but there are some downsides.
Dark blue makes seeing dirt and debris at the bottom of the pool more difficult, and excessive UV exposure will reveal fading and that "bleached out" look faster compared to lighter blues.
My preferred choice of pool liner color is light blue for a couple of reasons.
You still get that "crystal blue ocean" look with an extended shelf life as it won't absorb as many UV rays during those long, hot summers.
Light blue is also good for maintenance as debris has nowhere to hide, encouraging more routine cleaning and maintenance of your above-ground pool.
Ultimately, the blue you choose comes down to the aesthetics of the yard, how much sun you are getting, and how often you are planning on cleaning your swim pool.
---
More Stuff Like This:
6 Best Winter Pool Covers. Whether you have an in-ground pool or an above-ground pool, here is our selection of the best winter pool covers.
6 Best Pool Skimmers for Above Ground Swim Pools. Keep your above-ground pool crystal-clean and sparkling with our hand-picked selection of the best automatic and manual pool skimmers.
The Best Rectangular Above-Ground Pools for Backyards. There are lots of advantages to rectangular pools, including saving space and the advantage of straight edges for aligning next to a deck. Here's a look at the top ones on the market for backyard fun and sun.