Welcome to YourSwimBook.com.
My name is Olivier, former national level swimmer, and I write about the competitive swimmer lifestyle.
Whether that means finding science-backed ways to train smarter, putting together guides on how to improve your kick, this is your home for high performance swimming content.
Popular articles:
---
High Performance Tips & Guides
Swim Faster
We've got a ton of content that covers just about every aspect of swimming performance. Here's just a few of the highlights:
For more guides and articles on improving swim performance click here.
Mental Training
Setting better goals, habits, and staying motivated and more. Everything you need to know about mastering the mental side of the sport. Click here to learn how to master the mental side of swimming.
Drills
Dial in your technique and stroke with a variety of drills (including video demonstrations), whatever your choice of stroke is.
Click here to see all our drills.

Workouts & Sets
Ready to challenge yourself? Browse our collection of sets and workouts from Olympians, top NCAA coaches, and more.
Click here to view more swim workouts.

Dryland + Strength Training
Being a great swimmer means also being a great athlete. Here is everything you need to know about making the most of your time in the gym and doing dryland.
Click here for more dryland related articles.

Nutrition
The swimmer's appetite is legendary. We tap some of the top sport dietitian's in the world to provide nutrition advice specific to swimmers.
Click here for more nutrition articles.
---
Most Recent Articles
Loading...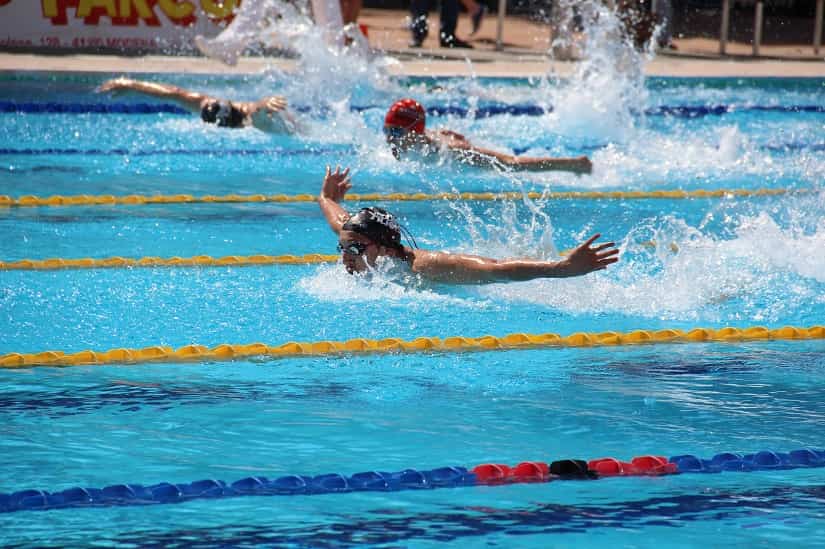 Turn up the consistency in your swimming with these three simple and powerful questions to maximize your mindset. It … [Read More...]