With the swimming portion of the Rio Olympics having concluded, we can look back at the top male swimmers of this year and see where they rank in the scheme of things.
For some of these swimmers it's their last time on this kind of list, while others had a breakthrough year and punched through to the stratosphere of elite performers.
Here are the top male swimmers of 2016:
Michael Phelps (USA)
Quelle surprise, right?
A pile of gold medals higher than the total of most developed countries. A decade and a half of pure dominance and excellence in the pool.
What more can be said about the greatest swimmer of all time that hasn't been said already?
Looking over his Olympic career the numbers for Michael Phelps are mind numbing. And with more time I think the world will even better appreciate his titanic accomplishments and longevity on the sport's highest stage.
While no one doubts his place in history as the greatest swimmer ever, at the age of 31 there were some doubts about whether he would still be able to dominate. London had shown him to be mortal, placing out of the medals in the 400 IM and losing the 200 butterfly.
In Rio, with another 5 golds, and one silver, Phelps proved that he was still the greatest.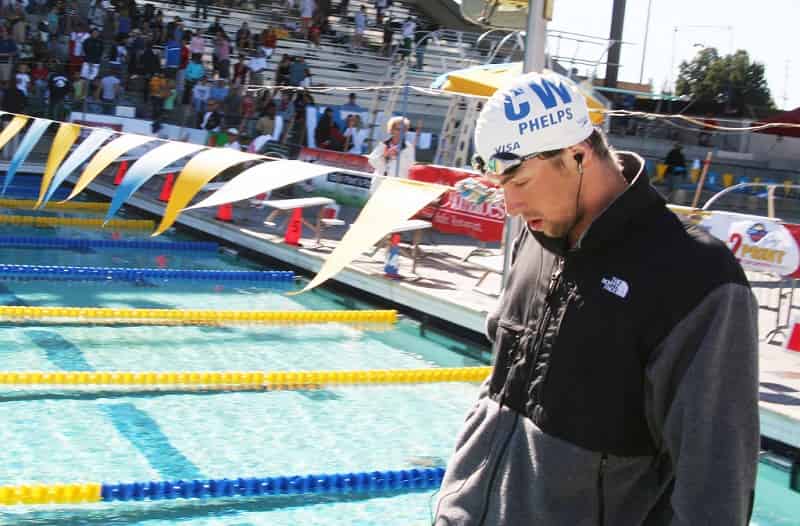 Although Phelps would regain the 200m butterfly title that he lost to South Africa's Chad le Clos in London, his most Phelpsish performance came in the 4x100m freestyle relay.
Swimming the second leg, Phelps left the blocks with lead-off Caeleb Dressel providing a small lead on the powerhouse French team in the lane above them.
Phelps dove to a quarter body length lead with his trademark lightning breakout. At the 50 he turned and made the rest of the field look like they were standing still with Phelps' underwater dolphin kick, extending the lead to a body length.
At precisely this point the race was over.
It echoed the performance in Beijing, where the stars and the very water in the pool seemed to be conspiring to help Phelps win yet again. His split of 47.12 was not only his fastest ever, but only eclipsed by three of the other 31 swimmers in the field.
Among his individual performances, the 200m individual medley had echoes of days past, with Phelps winning by well over a body length in a race that was never really contested.
And while he would place second in the 100m butterfly to Joseph Schooling of Singapore, Phelps seemed at ease with the result, going over to give Schooling a big hug right away, and then smiling when he saw that his silver medal would be shared in a 3-way tie with Le Clos and long-time Hungarian rival Lazlo Czeh.
It is Rio where Phelps finally took a leadership role on the US squad (while also living in internet meme fame with the #PhelpsFace thing); serving as mentor and superstar for the first time in his career. That particular part of the experience is likely what Phelps will cherish most. At last he can fully hand off the baton of the sport to the next generation of swimmers.
Although he has closed the door on coming back to the sport, embracing the challenges of fatherhood with son Boomer and fiancée Nicole (who he weds later this year), it'll be tough for swimmers and swim fans to see Phelps off.
The reality is that it's impossible to imagine seeing another athlete rule the Olympics the way Phelps has over the past 16 years.
Ryan Murphy (USA)
The United States has long dominated the backstroke events at the Olympics.
Names like Naber, Berkoff, Rouse, Lenny Krayzelburg, Peirsol, and Grevers come to mind. Continuing in this rich and storied tradition Ryan Murphy of Cal Berkeley dominated both backstroke events during his week in Rio, flirting with the world record line of both events, coming up a hair short in the 100m repeatedly.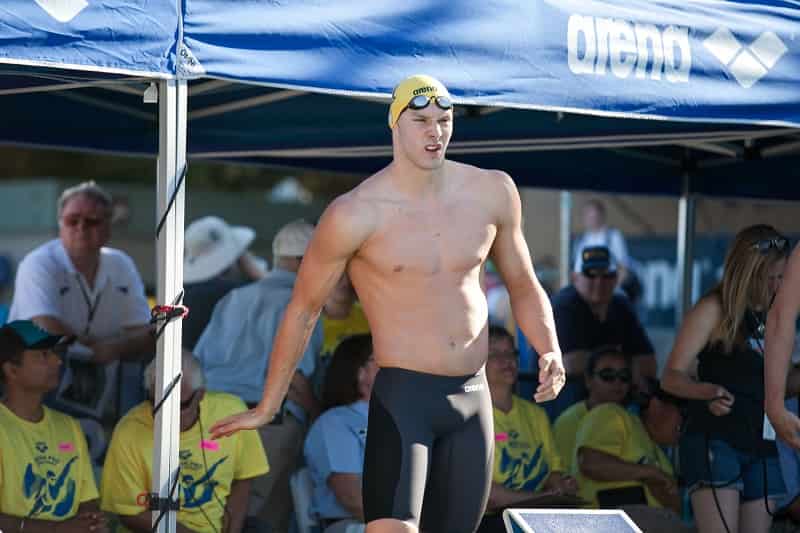 He would finally crack it on the last night of swimming, blasting the United States out to an unconquerable lead in the 4×100 medley relay, slicing a tenth off of Aaron Perisol's supersuit 100m backstroke world record of 51.94 to post a 51.85.
Murphy has been tagged as a prodigy for some time–at the 2012 US Trials he was already being pegged as the future of American backstroke. In Rio he fulfilled that promise by easily knocking off world champion Mitch Larkin of Australia in both events.
Just 20 years old, Murphy has assumed the backstroke throne for the foreseeable future.
Adam Peaty (Great Britain)
Dominating an event isn't atypical in our sport, but truly crushing everyone in a 100m event is even more special.
Adam Peaty of Great Britain took the 100m breaststroke world record and made it do his laundry and hang his towels over the course of 2016. His efforts culminated in Rio where twice he lowered the WR, swimming a 57.55 in the preliminaries, and then a 57.15 in finals to take gold and push out any hope of a conversation of competition in the event.
To consider how breathtaking his victory was, second place was over a second and a half back of him when he touched the wall.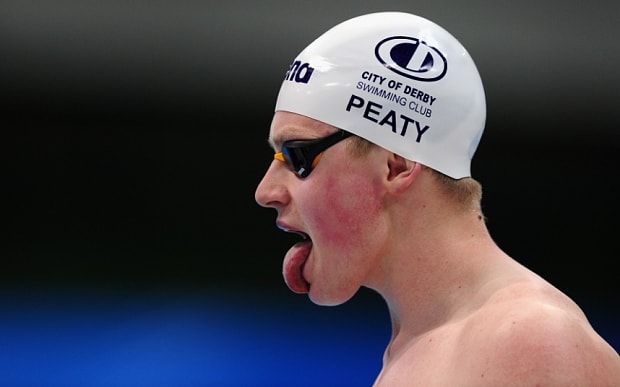 Great swimmers break limits of the sport, and Peaty further demonstrated this when he split a 56.69 on the breaststroke leg on the final day of racing to help Great Britain win a silver medal in the medley relay. Never before has a 56 second split been contemplated from a breaststroker, let alone performed.
Although he "only" won a single gold medal in Rio, his domination of this particular race is above and beyond what any other male swimmer accomplished in the water in 2016.
Kosuke Hagino (Japan)
Hagino walked away with a medal of every color from Rio. His convincing win in the 400m individual medley came on the opening night of swimming events in Rio, taking the event away from American hands for the first time since 1992.
He would also claim silver medal in the 200m individual medley, place 7th in the 200m freestyle, and play an instrumental role on the Japanese men winning a bronze medal in the 4x200m freestyle relay.
With Hagino only being 21 years old, and Tokyo hosting the next summer Olympics in 2020, the future is very bright for Hagino.
Top Male Swimmer Breakout Performances
Every Olympic Games brings with it a slew of new stars, and Rio was no exception. While some swimmers faded or didn't perform according to expectations (Ryan Lochte, Chad le Clos, Cam McEvoy), others rose to the challenge.
Here are the top male swimmer breakout performances of this year:
Kyle Chalmers (Australia)
Australia was forecast to destroy everyone in both of the 100m freestyles. With the Campbell sisters on one hand—including Cate Campbell who earlier this year broke the 100m freestyle world record, and fastest man in a textile ever Cameron McEvoy, expectations were high for the Aussies (again).
With McEvoy placing well outside of the medals, and Cate Campbell placing a hugely disappointing 6th, it was Kyle Chalmers, an 18-year old phenom who salvaged Aussie hopes for a medal in the event.
Chalmers, with his barn-storming second 50m, stunned the sprinting elite, including defending champion Nathan Adrian of the USA, to take gold in the men's blue ribbon event. With his monster back-half, Chalmers will be a force to be reckoned with as his front end speed continues to improve.
Joseph Schooling (Singapore)
Unseating the greatest swimmer of all time takes guts, and Schooling, who swam with Bolles before moving to the University of Texas to train under Eddie Reese, showed that he was unafraid of taking on the best.
Leading nearly from the start, Schooling was never directly challenged in the 100m butterfly. He won in a time of 50.39, besting the Olympic Games record that Phelps had set during his Beijing record spree in 2008.
It was Singapore's first Olympic gold medal, and also netted him a cool $750,000 performance bonus from the Singapore National Olympic Council's Multi-Million Dollar Award Programme.