The 50m freestyle world record is a fairly recent record — having only been tracked since 1976 by FINA. It's short course counter-part has only been recorded since 1991.
The event is so new that there are only a half dozen Olympic winners in the event, as it has only been contested at the Games since the Seoul Olympics in 1988. (Although, to be fair, it was also competed at the 50 yard distance in the 1904 Olympics. The winner then was Hungary's Zoltán Halmay.)
During the super-suit era the long course world record dropped by a mind-numbing 0.65 seconds in the span of less than 2 years by no fewer than 4 swimmers.
MEN 50m FREE RECORD HOLDERS
The current world record for the 50 freestyle long course is held by Cesar Cielo (BRA), who set the mark on December 18, 2009 at the CBDA Open – Brazilian Championships, in a time of 20.91. (For World, Olympics and World Championship records you can view them here.)
In short course meters the world record was also broken during the super-suit era, with Roland Schoeman (RSA) breaking it at his own national championship meet in August of 2009 in 20.30. Florent Manaudou (FRA) eclipsed this mark at the 2014 FINA World Short Course Championships in a 20.26.
WOMEN 50m FREE RECORD HOLDERS
In long course meters the current world record holder for the ladies is Germany's Britta Steffen, who set the current mark at the 2009 World Championships at 23.73.
The short course record is held by the Netherlands' Ranomi Kromowidjojo, who inched the previous mark by 1/100th of a second at a FINA World Cup event in August of 2013. The standard is now 23.24.
SEE ALSO:
---
Take Your Swimming to the Next Level
YourSwimBook is a log book and goal setting guide designed specifically for competitive swimmers. It includes a ten month log book,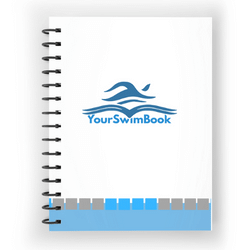 comprehensive goal setting section, monthly evaluations to be filled out with your coach, and more.
Learn 8 more reasons why this tool kicks butt now.
Join the YourSwimBook weekly newsletter and get motivational tips and more straight to your inbox. Sign up for free here.